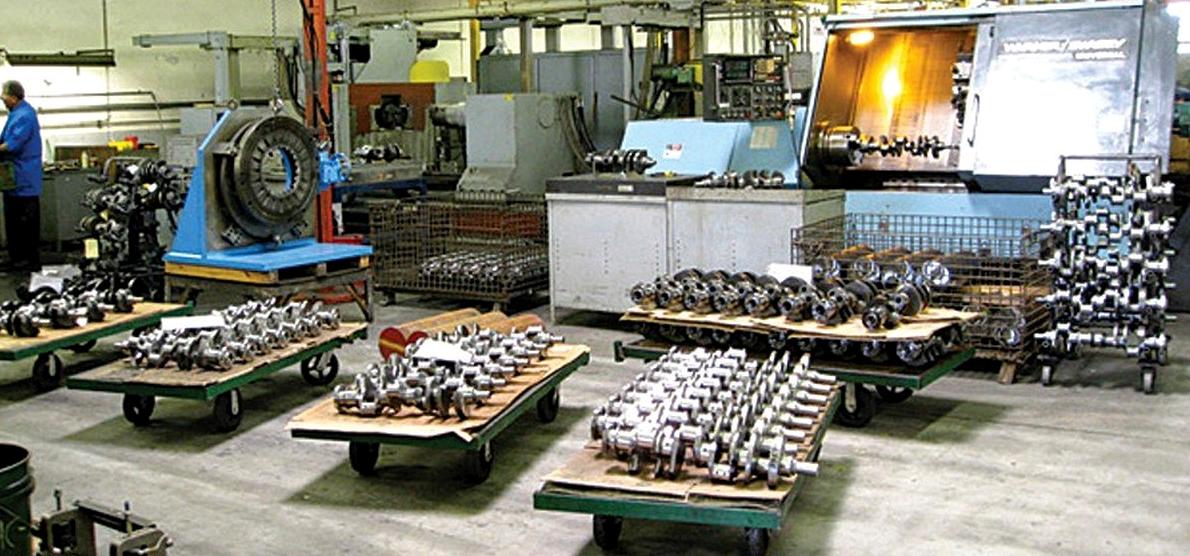 From Dragzine.com, learn how "SCAT Crankshafts Can Help You With A Custom Crank For Drag Racing" by reading the article below.
---
SCAT Crankshafts Can Help You With A Custom Crank For Drag Racing

By BRIAN WAGNER MAY 16, 2017

Drag racing is a motorsport where the amount of variety pushes it beyond the "one-size fits all" category for high-performance parts. There's a sea of different cars, classes, and performance goals that fill the pits at a race, and all of them require something different in the engine department. Many times that entails custom parts. SCAT Crankshafts is one of the companies that can help any racer with their custom part needs when it comes to rotating assemblies, specifically their ability to create custom crankshafts for any application.

SCAT produces many different rotating assembly parts already, but their capability to make custom billet cranks for drag racing and high-performance applications allows them to help many different customers. Tom Lieb, the owner of SCAT, understands the value that their custom cranks bring to the racing world.
For over 50 years SCAT Enterprises has offered a wide range of products under the SCAT Crankshafts and Procar by SCAT brands. In addition to a comprehensive line of crankshaft options, the brand offers high-quality connecting rods and rotating assemblies for a wide variety of applications, including Small and Big Block Chevy, Chevy LS, Small and Big Block Ford, Ford Modular, Vintage Ford, Small and Big Block Chrysler, Modern Hemi, Pontiac, Sport Compact, Motorcycle and Industrial. Additionally, SCAT Crankshafts can make a crankshaft from a raw billet to a finished crankshaft in its Redondo Beach, California, manufacturing facility.
Procar by SCAT, founded in 1980, offers stylish, comfortable aftermarket seats at an affordable price. Clean, classic lines are the hallmark of a Procar seat, which complements any auto – including street rod, cruiser, pony car, muscle car, off-road buggy, truck, or sport compact. Procar seats are easy to install with custom mounting brackets available for over 3,000 applications. The all-steel, TIG-welded frames are coated for ultimate strength and durability, while premium-grade fabrics and stitching will stand the test of time. Each Procar seat is built for style and most importantly, optimal comfort.
For more information visit scatcrankshafts.com and procarbyscat.com